ANIMAL RESCUE AND ADOPTION TEAM INC.
Yoga with Cats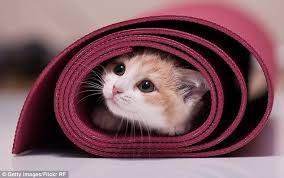 Date & Time: To Be Announced, Check Back Here.
Location: Hamburg Adoption Center
Description:
Periodic yoga sessions will be announced in advance.
Location is our Hamburg Adoption Center
Come join us for an easy and relaxing session by Denise Skura and accompanied on the floor by our limber cats.
Heart Animal Rescue and Adoption Team Inc.
206 Lake Street, Hamburg
Hamburg, NY  14075
Phone:  716-821-1915
©2018 HEART Animal Rescue and Adoption Team Inc.
All rights reserved - No text or images can be used from this site without permission
Website Hosting provided by SM Digital Creations - 716-254-6130.