ANIMAL RESCUE AND ADOPTION TEAM INC.
Help Stop the Littering:  Spay or Neuter Your Pet
RESPONSIBLE PET OWNERSHIP: THE CHOICE IS YOURS
Millions of healthy, adoptable cats and dogs are euthanized each year in the U.S. because there simply are not enough homes for them all. Spaying or neutering our pets is the most effective way to reduce the vast numbers of animals who are born only to die prematurely without a family to love them. The problem of pet overpopulation can be solved if each of us takes just one small step, starting with not allowing our pets to breed.

OPERATION PETS
The Spay Neuter Clinic of WNY
3443 South Park Avenue, Blasdell, NY 14219
www.operationpets.org
(716) 783-8998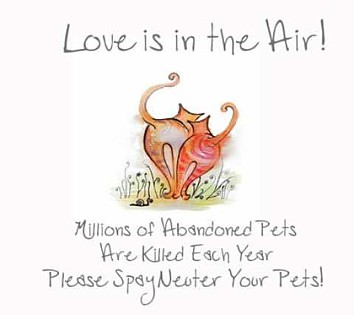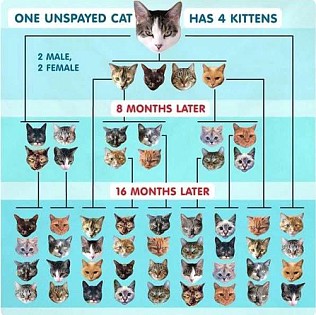 Heart Animal Rescue and Adoption Team Inc.
6580 Gowanda State Road, Hamburg
Hamburg, NY  14075
Phone:  716-821-1915
©2018 HEART Animal Rescue and Adoption Team Inc.
All rights reserved - No text or images can be used from this site without permission
Website Hosting provided by SM Digital Creations - 716-254-6130.