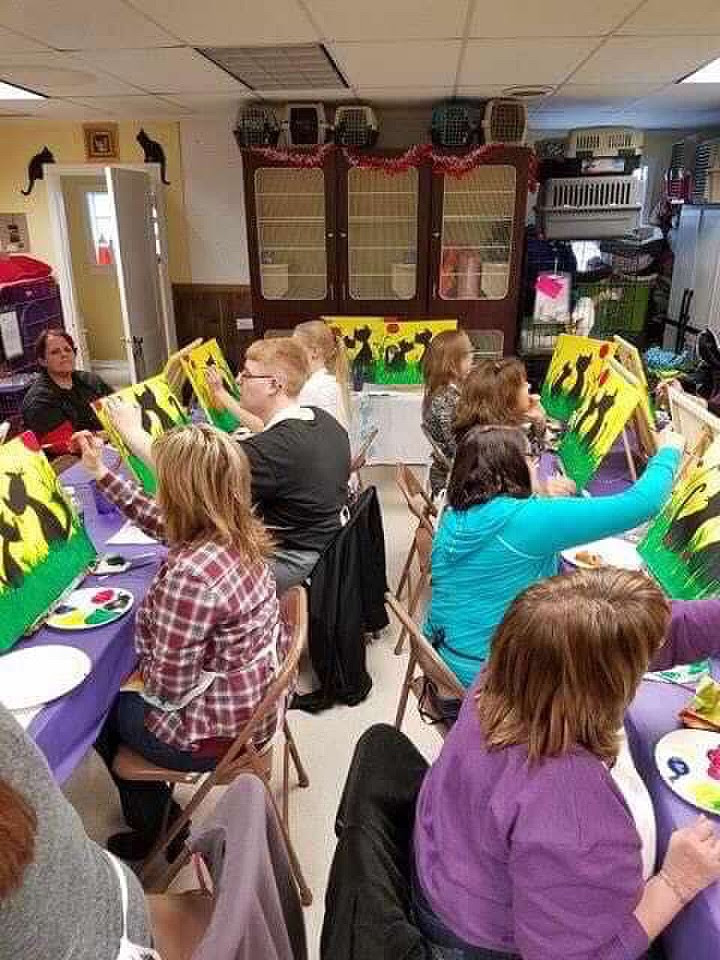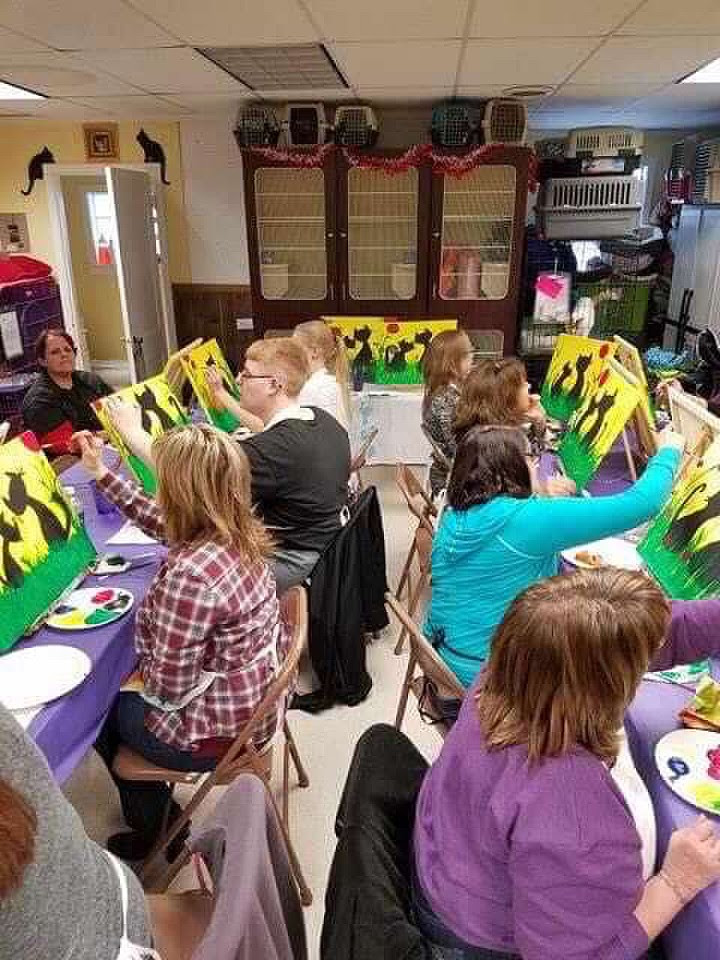 The Cat Ladies Present "Painting with
our Rescue Cats 2018"
The ultimate Paint Party at our Hamburg Adoption Center
Next date to be announced. Stay Tuned !!
Cats and Mats Yoga
Periodic yoga sessions will be announced in advance.
Location is our Hamburg Adoption Center
Come join us for an easy and relaxing session by Denise Skura and accompanied on the floor by our limber cats.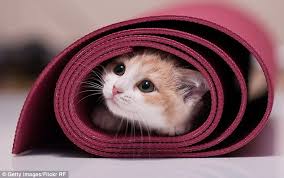 Update on Previous Events
ANNUAL SPAGHETTI DINNER
May 3, 2018
Lake Erie Italian Club, South Park Avenue, Lackawanna
Another authentic Italian spaghetti dinner.
A great success and special thanks to
the workers at the Italian Club, especially the kitchen staff and Grace.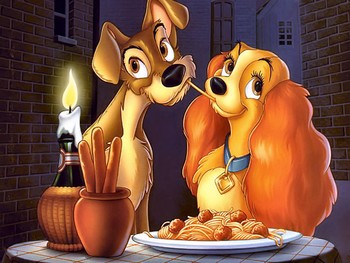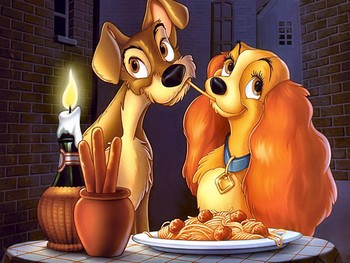 POSH PAWS 2018
A huge thank you to our guests and supporters for helping us knock this event out of the park!
We are so very grateful.
Plans are already being made for 2019.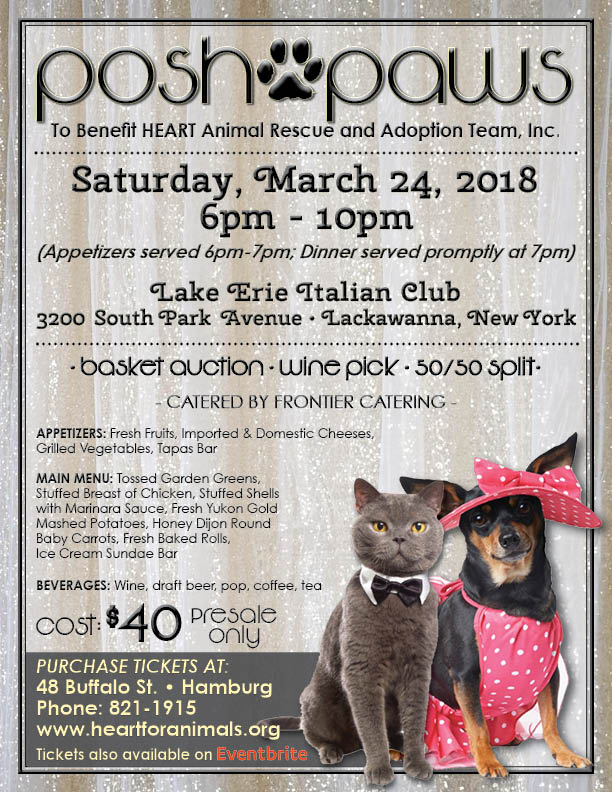 PLANTASIA is a gardener's delight
March 2018
Hamburg Fairgrounds in Hamburg, NY
Thank you to everyone who stopped by our booth!
ANNUAL SPRINGTIME IN THE COUNTRY 2018
Getting ready to open to the public – Auction Items and Product for sale.
Come and visit us at the Fairgrounds, Hamburg, NY
April 6 to April 8, 2018.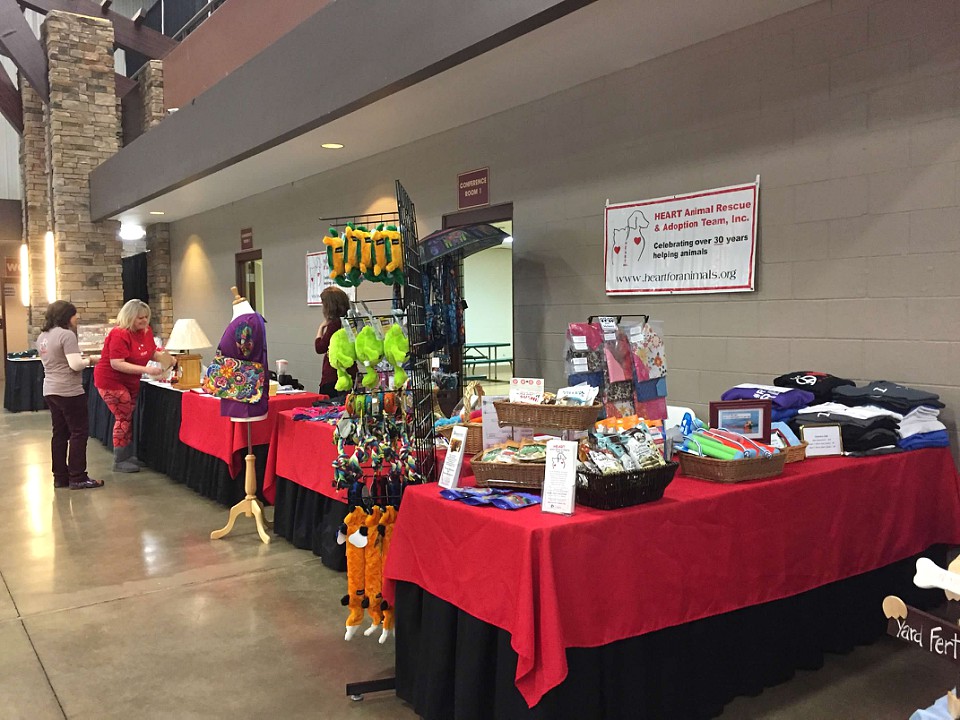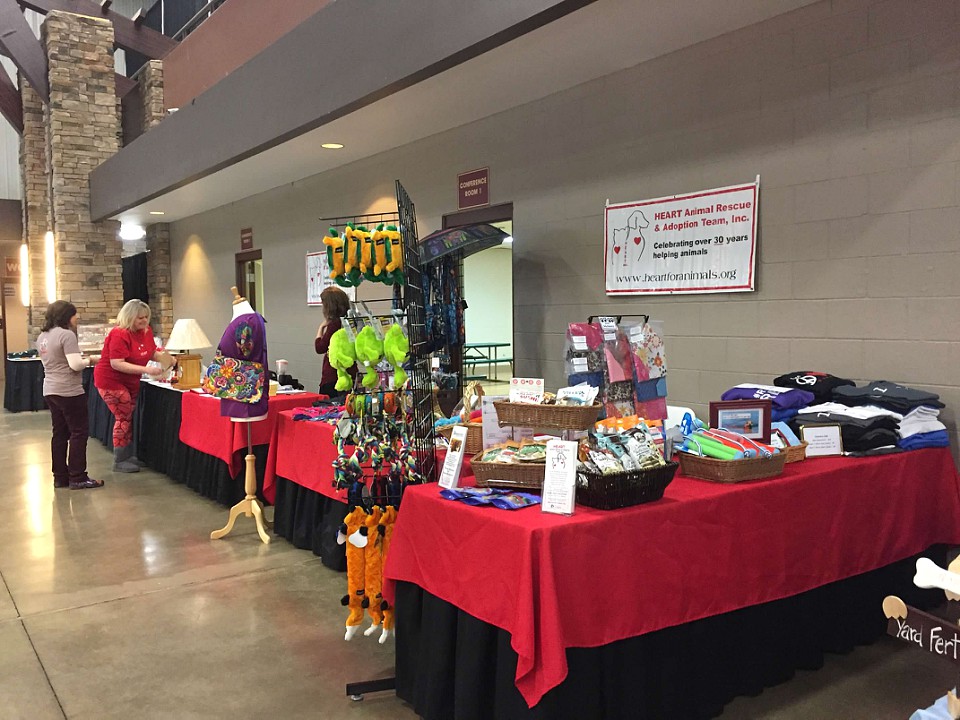 Heart Animal Rescue and Adoption Team Inc.
6580 Gowanda State Road, Hamburg
Hamburg, NY  14075
Phone:  716-821-1915
©2018 HEART Animal Rescue and Adoption Team Inc.
All rights reserved - No text or images can be used from this site without permission
Website Hosting provided by SM Digital Creations - 716-254-6130.