ANIMAL RESCUE AND ADOPTION TEAM INC.
Ray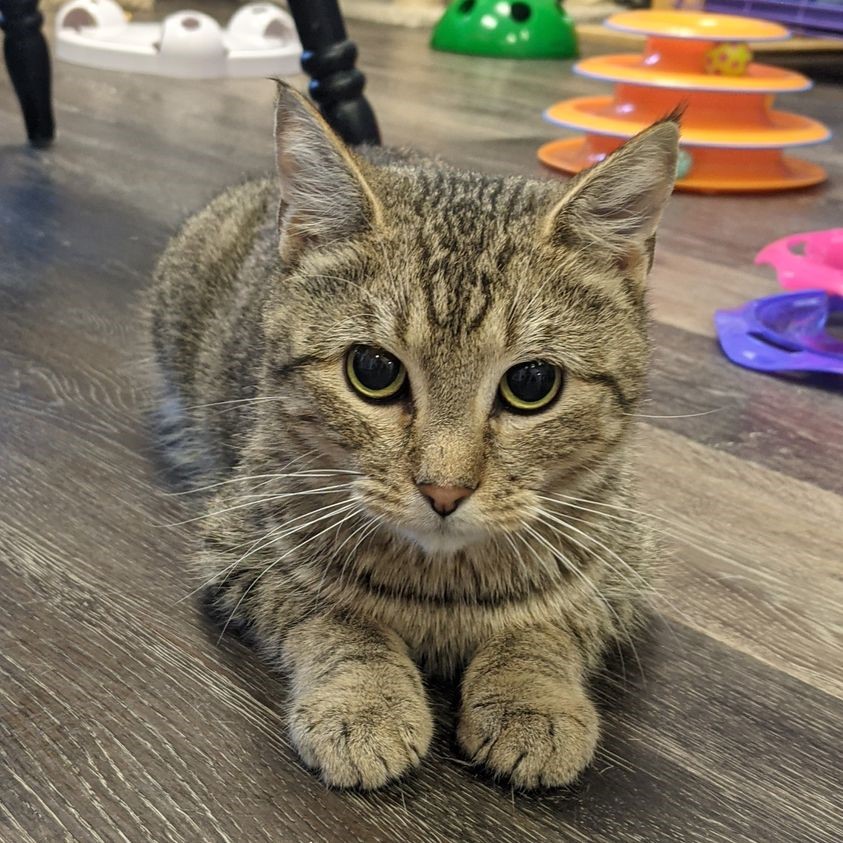 Breed: DSH
Color: Black tabby
Date Of Birth: 08/01/2018
Gender: Male
Description:
Meet Ray! Ray is a sweet boy who came to us in rough shape. He was emaciated and sick and left alone to fend for himself outside. He spent some time in foster until he was healthy enough to come to our adoption center. He is a snuggle bug, who can be shy at first but melts into your arms as soon as you pick him up. He has a visual impairment, but isn't totally blind. He can see shadows and movement but his vision is very limited. He would do best in a quiet home without stairs. Come meet him today!
Adoption Form  |  Send to a Friend
Sponsor this Cat
(sponsorship will help pay for medical care, spay/neuter, vaccinations, food, litter and any other expenses related to this deserving animal.)
Heart Animal Rescue and Adoption Team Inc.
206 Lake Street, Hamburg
Hamburg, NY  14075
Phone:  716-821-1915
©2018 HEART Animal Rescue and Adoption Team Inc.
All rights reserved - No text or images can be used from this site without permission
Website Hosting provided by SM Digital Creations - 716-254-6130.