ANIMAL RESCUE AND ADOPTION TEAM INC.
Ozzy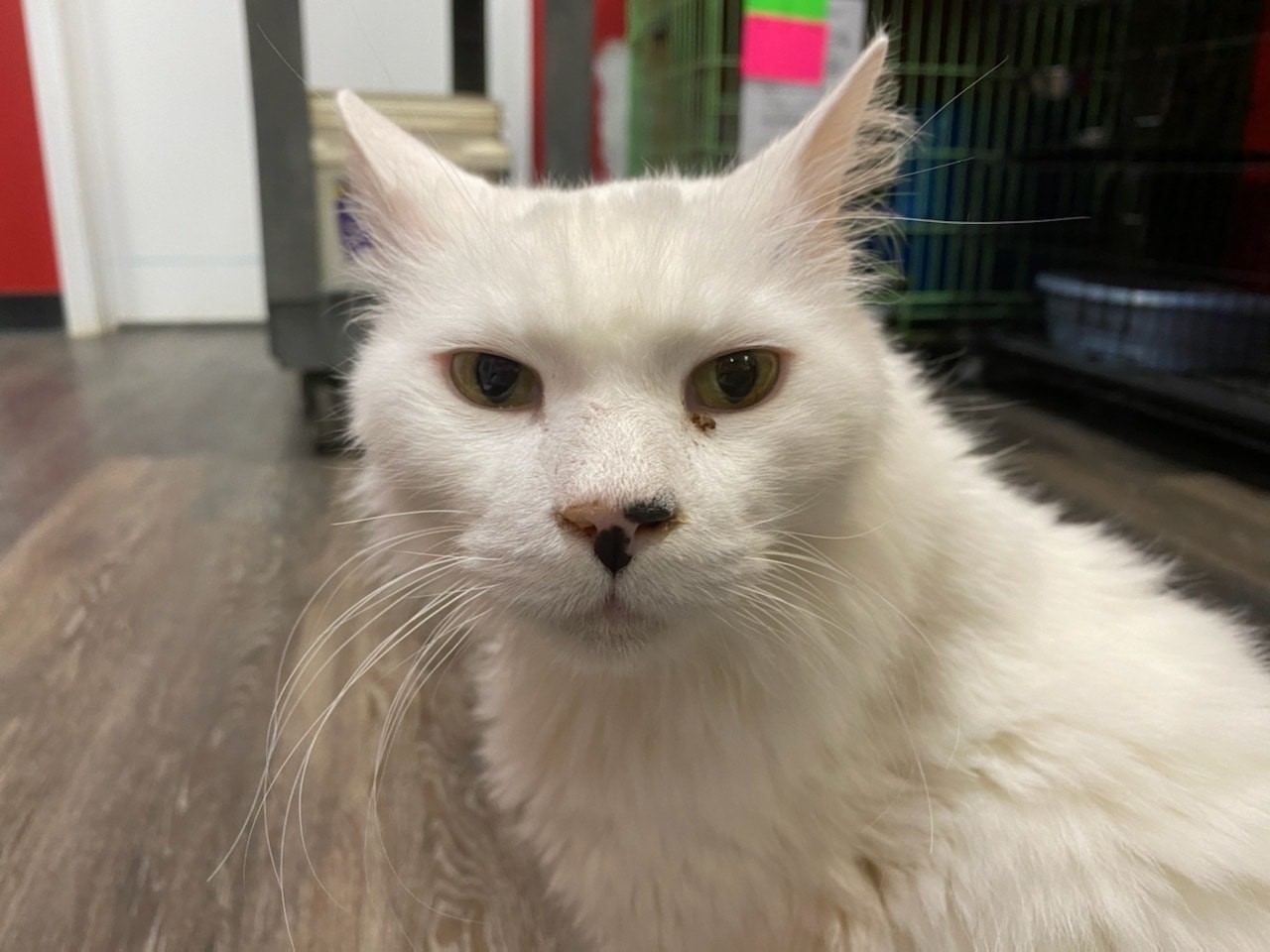 Breed: DLH
Color: White with a touch of black
Date Of Birth: 07/01/2005
Gender: Male
Description:
Ozzy is a senior boy, who is approx. 15 years old. He came to us when his young owner was forced to move away to live with other family, when his mother became ill. He was devastated and we promised we would find Ozzy another amazing home. He can be a mischievous boy and would do best if he was your only fur baby. He will need lots of brushing and occasional grooming, as he doesn't always get his harder to reach spots in his old age He has a big personality and loves attention!
.
Adoption Form  |  Send to a Friend
Sponsor this Cat
(sponsorship will help pay for medical care, spay/neuter, vaccinations, food, litter and any other expenses related to this deserving animal.)
Heart Animal Rescue and Adoption Team Inc.
206 Lake Street, Hamburg
Hamburg, NY  14075
Phone:  716-821-1915
©2018 HEART Animal Rescue and Adoption Team Inc.
All rights reserved - No text or images can be used from this site without permission
Website Hosting provided by SM Digital Creations - 716-254-6130.