ANIMAL RESCUE AND ADOPTION TEAM INC.
Kova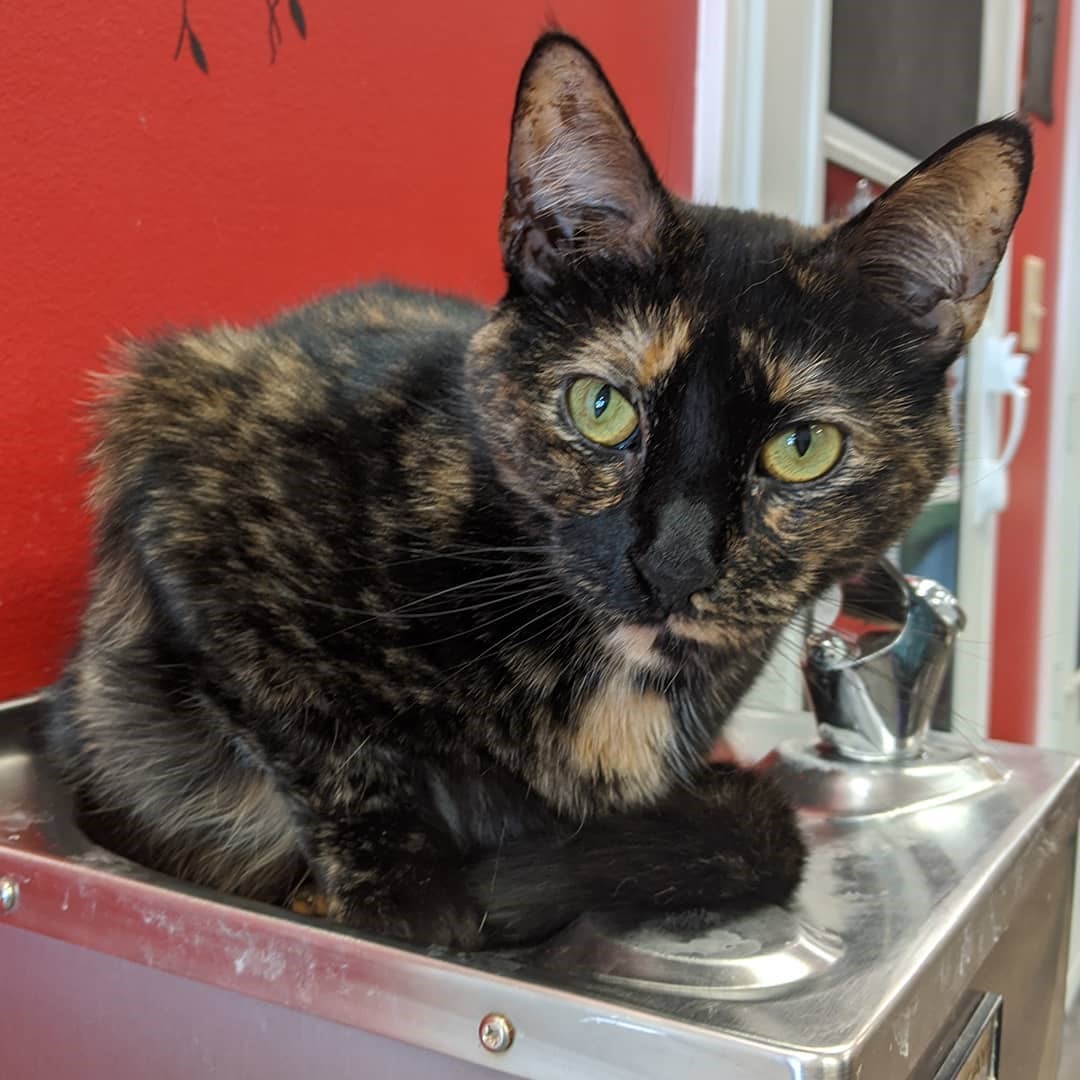 Breed: DSH
Color: Torti
Date Of Birth: 05/02/2017
Gender: Female
Description:
Kova was brought to us because she was NOT getting along with her dog brother. Despite trying everything, her owners couldn't keep their dog from terrorizing her, so they brought her to us. Since being with us she has settled down a bit, but still has some sass for sure. She can usually be found lounging in the water fountain, like she is in this picture. 😂 She definitely has some tortie-tude and will only accept pets when it's convenient for her but when she wants your attention she can be sweet and playful. She has even been known to enjoy a good shoulder snuggle in recent days.  We think she would be even sweeter in a home of her own, as long as she didn't have to share her people with any other cats or dogs.
Adoption Form  |  Send to a Friend
Sponsor this Cat
(sponsorship will help pay for medical care, spay/neuter, vaccinations, food, litter and any other expenses related to this deserving animal.)
Heart Animal Rescue and Adoption Team Inc.
206 Lake Street, Hamburg
Hamburg, NY  14075
Phone:  716-821-1915
©2018 HEART Animal Rescue and Adoption Team Inc.
All rights reserved - No text or images can be used from this site without permission
Website Hosting provided by SM Digital Creations - 716-254-6130.