ANIMAL RESCUE AND ADOPTION TEAM INC.
Erin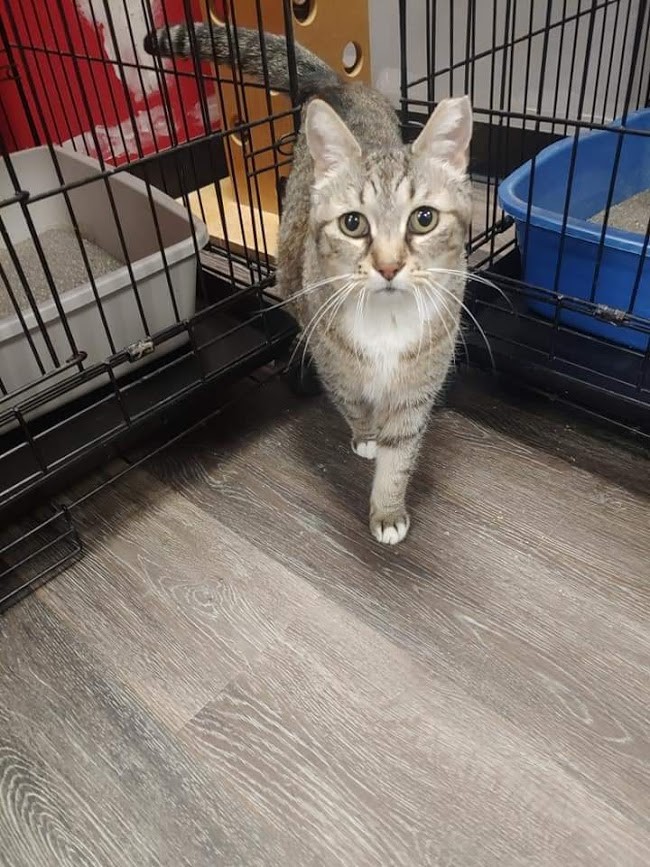 Breed: DSH
Color: Grey Tiger with white
Date Of Birth: 04/01/2014
Gender: Female
Description:
Erin is a middle-aged gal who came to us during a rescue effort in South Buffalo. She and 4 other cats were pulled from an abandoned home where they had been living in horrible conditions. She is still a bit stand-offish at times, but mostly when you interrupt her naps. 😆 She has a condition called stomatitis that requires periodic injections to ease inflammation in her mouth but she is otherwise in good health. She deserves a forever home all her own to live out her days where we think she would be more comfortable,  Come meet her today!
Adoption Form  |  Send to a Friend
Sponsor this Cat
(sponsorship will help pay for medical care, spay/neuter, vaccinations, food, litter and any other expenses related to this deserving animal.)
Heart Animal Rescue and Adoption Team Inc.
206 Lake Street, Hamburg
Hamburg, NY  14075
Phone:  716-821-1915
©2018 HEART Animal Rescue and Adoption Team Inc.
All rights reserved - No text or images can be used from this site without permission
Website Hosting provided by SM Digital Creations - 716-254-6130.