ANIMAL RESCUE AND ADOPTION TEAM INC.
Trinity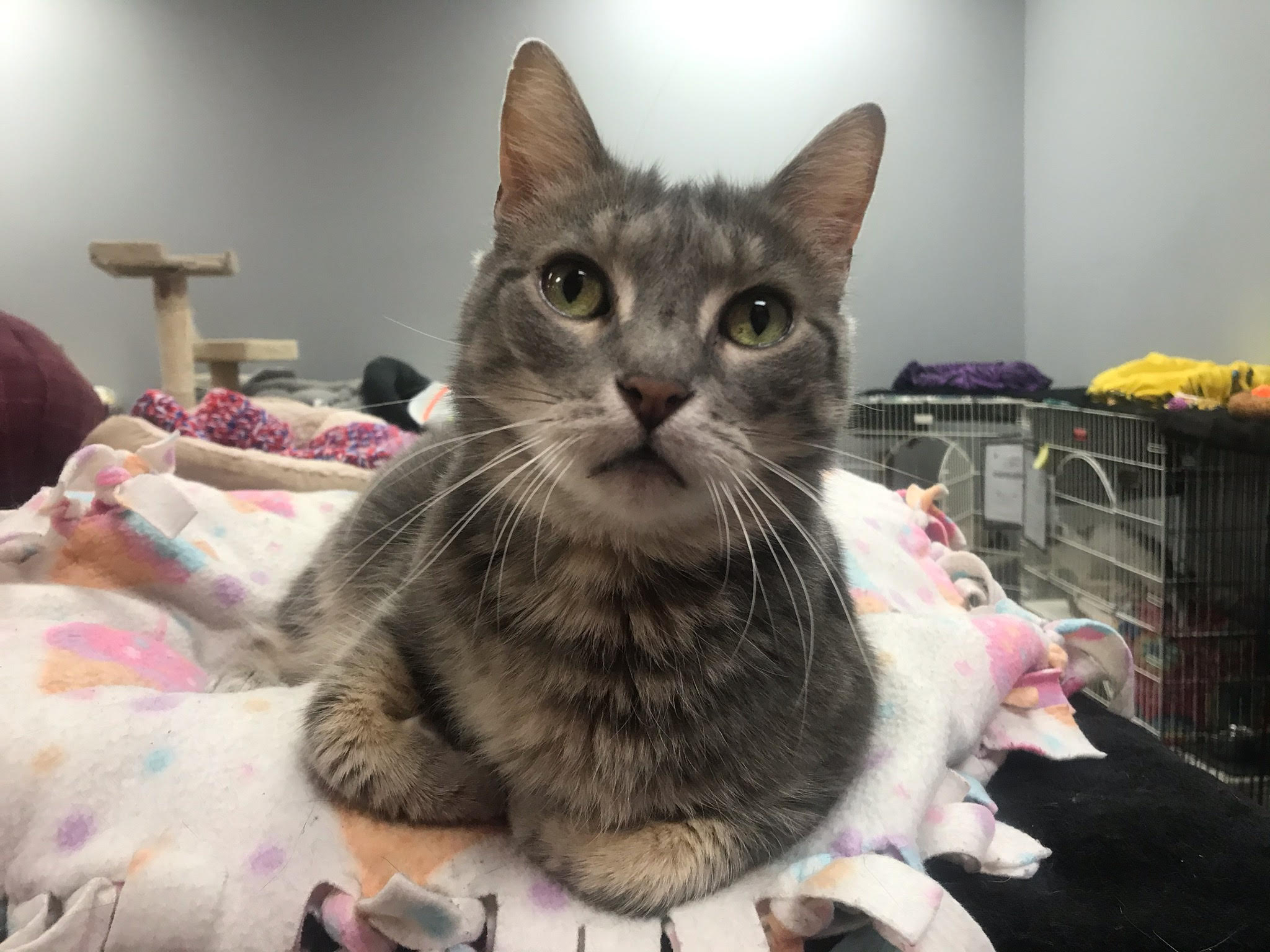 Breed: DSH
Color: Black Tiger
Date Of Birth: 05/16/2010
Gender: Female
Description:
Trinity is a ten year old senior girl who came to us when her owner passed away.  She is affectionate and sweet but on the shy side too.  She spends most of her time in her condo when we are open, coming out to explore when it is less busy and quieter.  She would be happiest in a home that is calm and quiet where she can relax and live our her golden years.
.
Adoption Form  |  Send to a Friend
Sponsor this Cat
(sponsorship will help pay for medical care, spay/neuter, vaccinations, food, litter and any other expenses related to this deserving animal.)
Heart Animal Rescue and Adoption Team Inc.
206 Lake Street, Hamburg
Hamburg, NY  14075
Phone:  716-821-1915
©2018 HEART Animal Rescue and Adoption Team Inc.
All rights reserved - No text or images can be used from this site without permission
Website Hosting provided by SM Digital Creations - 716-254-6130.