ANIMAL RESCUE AND ADOPTION TEAM INC.
Cashew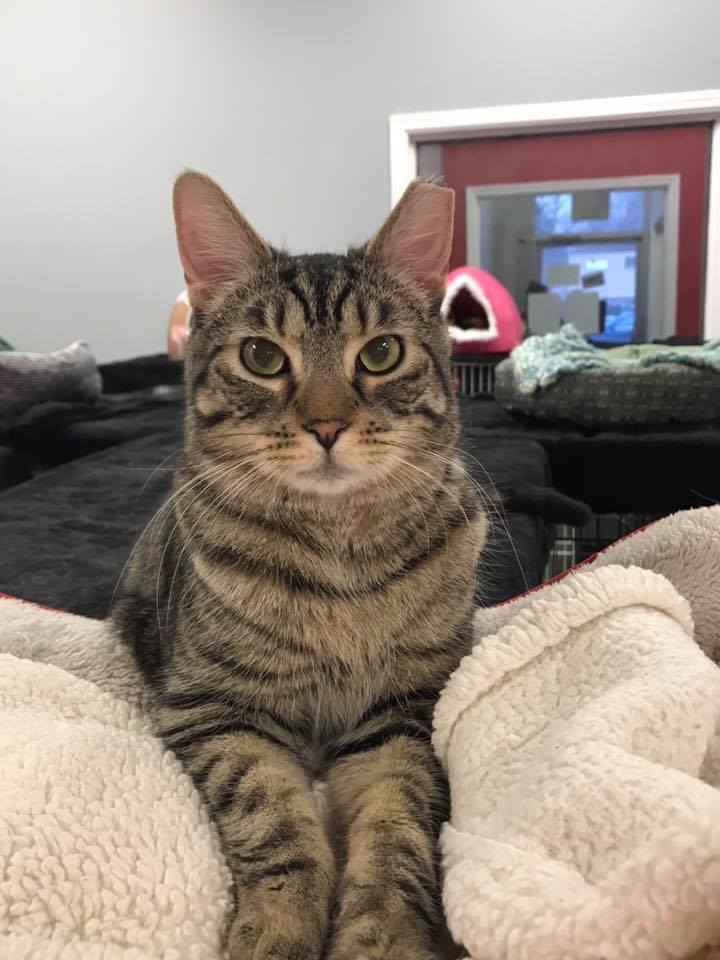 Breed: DSH
Color: Black Tiger
Date Of Birth: 05/02/2019
Gender: Male
Description:
Cashew came to HEART as a kitten with his litter mates.  They have all since been adopted but Cashew is still looking for his forever home.  He loves to play and has lots of energy.  He can be shy until he gets to know you and then he loves head rubs and ear scratches.
Adoption Form  |  Send to a Friend
Sponsor this Cat
(sponsorship will help pay for medical care, spay/neuter, vaccinations, food, litter and any other expenses related to this deserving animal.)
Heart Animal Rescue and Adoption Team Inc.
206 Lake Street, Hamburg
Hamburg, NY  14075
Phone:  716-821-1915
©2018 HEART Animal Rescue and Adoption Team Inc.
All rights reserved - No text or images can be used from this site without permission
Website Hosting provided by SM Digital Creations - 716-254-6130.